LANGUAGE DIVING
AND ARTICULEARN
Proces-based language learning through arts in multilingual primary schools
What makes proces-based language learning interesting and how can you generate language through creative expression in a multilingual classroom? In close cooperation with some multilingual primary schools in the province of Limburg and Dutch immersion schools in the province of Liège, Belgian researchers and students of the PXL University of Applied Sciences, la Haute Ecole de la Ville de Liège and Bal Spécial vzw have put their shoulders to the project
The advisory framework taalCULTuur was refined. There was more focus on interactive learning without teacher intervention, the power of coincidence and the unpredictability of the creative process became important basic principles. The multidisciplinary workshops combining visual arts, drama, movement, dance and music focus on interactive, self-directed learning and the active involvement of each child. The results were compiled in the book 'Taalduiken en artisticuleren' (Language diving and articulearn) by authors Karen Reekmans, Elisabeth Henry and Anne-Lore Baeckeland. This project was co-financed by the Nederlandse Taalunie (Union for the Dutch Language). The principles for proces-based language learning through arts were awarded the European Language Label 2019 for innovative language teaching in Flanders.
Be inspired by the videos below.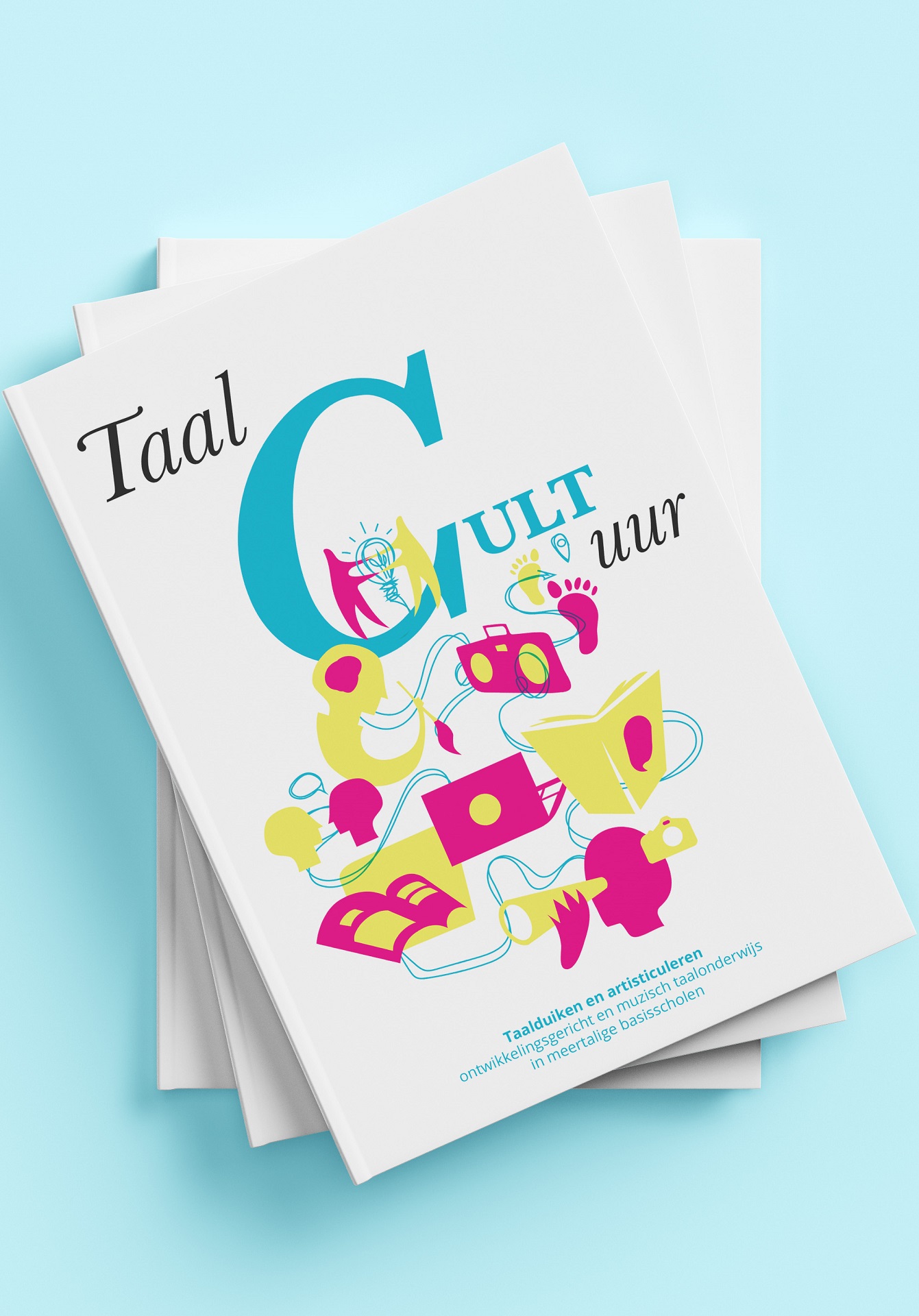 Language diving and articulearn
Presentation of our book September 24th 2020 in la Haute Ecole de la Ville de Liège (Hazinelle).
Language diving and articulearn
Be inspired by our vision on language teaching through arts.
Tell your story (storytelling)
Invent stories with impulses of drawings, music and drama.